Full Face Helmets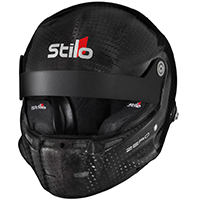 Find a rally helmet for yourself
In this part of the Inter Rally store you will find a wide selection of rally helmets that will help you protect your head against the dangerous consequences of accidents during training or competition. Check what we have prepared for you and choose the perfect car helmet. Take no chances and focus on enjoying motorsports.
Rally helmets for various needs
We are aware that each of our clients expects something different from a helmet, so when creating our offer, we wanted to collect helmets from well-known companies and with different functions in one place. So here you will find helmets from brands such as Stilo , RRS , OMP , Sparco , Bell and Arai . You can also choose models with or without an intercom. Helmet intercom is a device thanks to which you can contact your pilot even during a rally, when it is loud inside the car.
Ask us a question
If you have any questions, please do not hesitate to contact us . We will help you choose the right rally helmet and dispel any doubts. Remember that a helmet is an extremely important element without which it is impossible to safely practice motorsport. So take care of your protection and invest in a professional car helmet.
Check also other products from the category: Helmets and intercoms .