Multifunction displays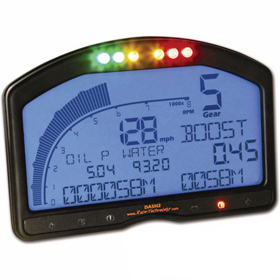 Multifunctional displays
Multifunctional displays replace the original counters, giving much more information about what is currently happening with the car and allow for your own configuration, thanks to which we are able to create our own card with the data we are interested in. These displays are very popular in motorsport. They provide us with information that is very important for the driver at such moments. It is thanks to them that he is able to have better control over what exactly is happening with the car at the moment.
High quality displays
The displays are designed for the most demanding drivers. They have readable high-resolution displays to avoid problems with reading data during the race. The quality of the products is also at a high level, which is the responsibility of ECU MASTER.
Ask us a question!
If you have any questions for us, please contact us.
Check also Sensors and Universal mounting accessories in the category: Additional indicators .