Sensors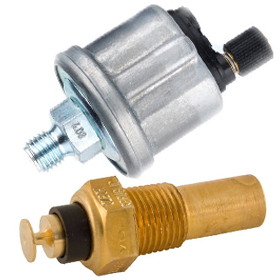 High-quality sensors
High-quality sensors are an essential element of a car that takes part in all kinds of races, such as rally races. Their assembly is simple and quick and their operation is very effective. They give insight into the vehicle's value data, such as fuel pressure. Without sensors, we are unable to install additional clocks that read these data and show them on various types of indicators, displays, etc. Controlling these values allows the driver to know what exactly is happening with the car and thanks to them he is able to use the engine's capabilities in 100% . Most of the sensors are dedicated to a given indicator, so it is also worth getting a matching model. A wide range of products in our offer means that everyone is able to choose the right product that will meet their expectations.
Ask us a question!
If you have any questions for us, please contact us.
Also check out Gauges and Multifunction Displays in the category: Additional Gauges .