Mounting modules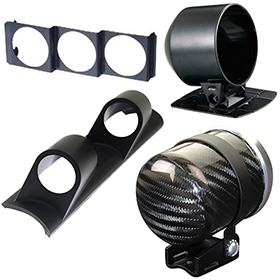 Mounting modules
Additional indicators are very important components that will help you get information about the parameters of the engine, which will allow you to control the proper operation of the engine and use its full potential. The information provided by the tachometer, turbo boost Gauge or oil temperature indicator show values that, if exceeded, can lead to engine damage. That is why we offer mounting modules for indicators that are necessary for their proper functioning. The holders ensure high quality workmanship, thanks to which we can be sure that the mounting modules will hold the indicators securely.
Ask us a question!
If you have any questions for us, please contact us.
Also check Mounting accessories dedicated to the car and Shift Light / Rev Limiter in the category: Additional indicators .