Helmet Holder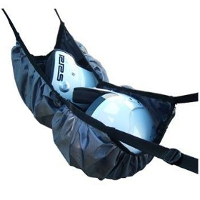 Store your helmet in a rally car
Helmet holders are additional equipment not required by the FIA. This is an optional but very useful element in a rally car. Helmet holders are helpful when the rally is over and protective clothing can be removed. Then the helmet holder helps to store the helmets, protecting them from damage and dirt.
A large selection of helmet holders
The helmet holders are usually mounted in the rear part of the car, thanks to which the helmet holders do not get in the way during the rally. We have various types of helmet holders in our store. Nets, boxes or metal holders for helmets are perfect for storing helmets in a rally car. In addition, the hangers are perfect not only for storing a helmet, but also for the removable steering wheel or training headphones.
Ask us a question
If you have any questions, please do not hesitate to contact us . You can find a holder for helmets from global manufacturers of motorsport accessories OMP, QSP, RRS and Sparco in the Inter-Rally offer! Check also rally helmets .
Check also other products from the category: Car accessories .