Mud Flaps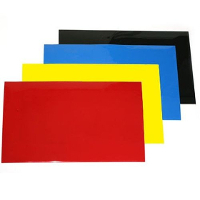 Mud flaps
Mud flaps are not an integral part of the car, but having them has more advantages than disadvantages. Mud flaps prevent dirt on the sides and rear of the car. This allows you to keep the exterior of the car clean. Front mud flaps can reduce damage to sills and doors, which are often exposed to sand particles and gravel. The rear mud flaps, on the other hand, reduce the amount of water and mud that raises the wheel, thanks to which the rear of the car is protected against dirt.
A large selection of mud flaps
What's more, rear mud flaps reduce the amount of stones that get behind the car, so that the driver in the rear is not exposed to damage to the windshield and the front part of the car. Mud flaps installed in the car facilitate driving not only for the driver but also for other road users. We also offer mud flap reinforcements.
Ask us a question
If you have any questions, please do not hesitate to contact us . Mud flaps by IRP , RRS and Sparco manufacturers can be found in our store. Also check the air intakes .
Check also other products from the category: Car accessories .