Distribution

The INTER GROUP company is a distributor of several companies in Europe and conducts their wholesale.
We provide attractive discounts and terms of cooperation for the producers presented below.
Send your question to the e-mail: shop@inter-rally.pl
---
The Sparco company was founded in Italy in 1977 by two young drivers - Enrico Glorioso and Antonio Parisi. Their goal was to improve the safety of competitors. In 1978, Sparco created the first-ever suit that complied with FIA 8856-2000 homologation. In the same year, they also produced the first composite bucket seat. Since then, they have been constantly improving their products and introducing innovations, thus improving the safety of competitors and becoming one of the best and most recognized companies producing motorsport equipment.
Sparco's offer includes:
FIA Overalls
FIA Gloves
FIA Shoes
FIA Seats
FIA Harness
FIA Fire extinguishing systems
Rally steering wheels
---
OMP (Officine Meccaniche Percivale) founded in Italy in 1973 by three Percivale brothers - Claudio, Piergiorgio and Roberto. Initially, the company produced parts for rally cars - safety cages and exhaust pipes. In the 1980s, OMP also started producing equipment for competitors. Over the years, OMP equipment has been used by the best drivers in the history of motorsport. Currently, it is one of the best and most recognizable companies producing equipment for motorsport.
OMP's offer includes: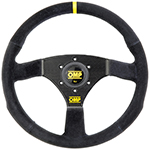 FIA Overalls
FIA Gloves
FIA Shoes
FIA Seats
FIA Harness
FIA Fire extinguishing systems
Rally steering wheels
---
Alpinestars company founded by Sante Mazzarolo in Italy in 1963. Initially, it was involved in the production of motocross shoes. This was at a time when the discipline was gaining popularity in Europe. From the very beginning, the company's vision was to constantly strive to introduce innovative products with an interesting and modern design to the market. Today, the brand is known not only in motocross but in all motorsport disciplines in the world, up to F1.
Alpinestars offers:
FIA Overalls
FIA Gloves
FIA Shoes
Kart Overalls
Kart Gloves
Kart Shoes
---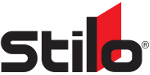 The Stilo company was founded in 1999 in Italy. From the very beginning, it was involved in the production of professional motorsport helmets, focusing on the greatest possible functionality. Over time, Stilo helmets have gained more and more popularity and are now used by top drivers in the highest series of motorsports. In the World Rally Championship, the Stilo helmets made their debut in 2004, and since 2005, the drivers using the Stilo helmet has been the WRC world champion.
Stilo's offer includes: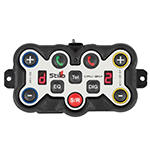 FIA Open face helmets
FIA Full face helmets
Intercom amplifiers
Intercom kits
Helmet accessories
Kart helmets
---
Sabelt S.p.A. was established in Italy in 1972. Initially producing safety belts for the British company Britax (hence the company name: "Safety and" Belt "), it quickly became a pioneer in the production of safety belts for motorsport. The first FIA belts were produced by Sabelt in 1976. and since then he has comprehensively supplied the best rally and racing teams in the world: Citroen WRC, Ferrari F1. From 2008. Sabelt is part of the Brembo Group.
Sabelt's offer includes: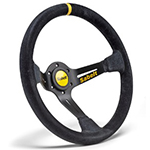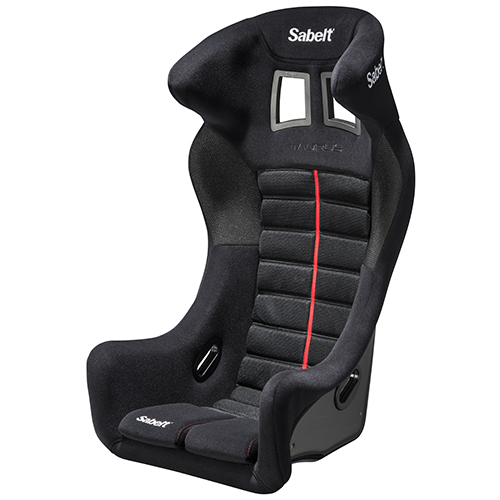 FIA Harness
FIA Overalls
FIA Gloves
FIA Shoes
FIA Seats
Rally steering wheels
---
In 1985 Jean-Pierre Soulié founded GT2i®. The company was extremely successful in the motorsport industry, then Jean-Pierre Soulié, practicing motorsport since 1969, decided in 1997 to start his own brand of motorsport accessories - RRS.
The company's premise was to sell good quality products at the lowest possible prices. To this end, the costs associated with colored packaging, paper catalogs have been lowered, and intermediaries have been eliminated by ordering large quantities of goods - all of course in the best quality and with the necessary approvals.
Thanks to this, it was possible to create a group of products that compete in quality with Sparco or OMP at much lower prices.
Our offer includes all RRS products, including: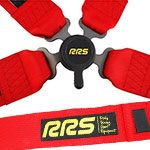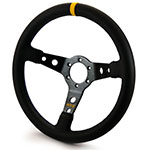 FIA approved harness
Hydraulic hand brakes
Proportioning valves
Rally lights and co-driver foodrests
Roll bard padding
and much more...
---
EPTG Ltd (European Polyurethane Technologies Group) was established in Great Britain in 1996. The company has extensive experience in the field of car suspensions. Combined with the design skills and production techniques, this has led to the creation of a wide range of high-quality polyurethane products, known all over the world under the name Powerflex.
The special type of polyurethane used by Powerflex has unique properties, thanks to which the products are characterized by high efficiency, no vibration and noise, while maintaining a very long lifespan.
With the technological advances in polyurethane material, it has been possible to overcome the problem of excessive noise.
Currently, Powerflex bushes are about 25-30% stiffer than OE bushes, they absorb more energy, and the noise level remains at the same level.

Powerflex polyurethane bushes provide: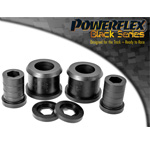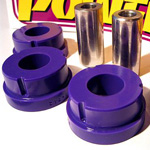 Less tire wear
Improved steering and braking properties
Stiffer and more precise suspension
Improved security
Lifetime warranty
Indispensable in sports cars
---
Auto Gauge is a company that produces high-quality gauges and gauge accessories.
Auto Gauge offers: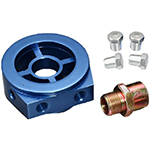 Gauges
Temperature and pressure sensors
Indicator mounting modules
Tees and adapters for sensors
---
Ecumaster was founded in 2009 and is the fastest growing manufacturer of engine control systems in the tuning and motorsports market. Ecumaster products are successfully used by teams competing in many different forms of motorsports, such as drifting, drag racing, rallies and track racing. The company's goal is to design and manufacture the best possible equipment while maintaining excellent value and ensuring that the products are versatile and user-friendly. The level of quality and available tuning strategies together with the competitive price make Ecumaster products a very attractive package. In order to maintain the high quality of products and strict control at all stages of production, development and production takes place in Poland.
Ecumaster offers: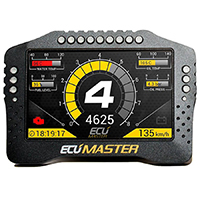 Computers / engine controllers
Displays
Power Management Units
Sensors
Computer extensions
---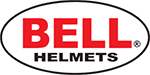 Bell Racing Helmets is the world's leading manufacturer of state-of-the-art helmets for professional and amateur drivers in the sport of motor racing. The Bell name is synonymous with safety, innovation, performance and technical excellence. Since 1954, Bell helmets have been used and trusted by more champions in all forms of racing than any other brand.
The current generation of Bell Racing helmets combines cutting-edge technology, superior engineering, exceptional comfort and fit, excellent ventilation, future-proof design and winning features using the latest material innovations and manufacturing techniques to create advanced helmets that maximize protection and improve rider performance. Bell is the leading supplier of helmets in Formula 1 and manufactures purpose-built designs used in all forms of motorsport around the world.
Bell offers:
FIA Open face helmets
FIA Full face helmets
Kart helmets
Helmet accessories
Bags
---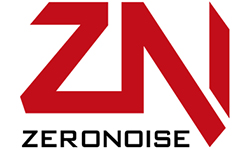 Zeronoise features the most advanced communication systems in WRC, with an adaptive sound technology that is able to deal with any car, surface and driver's preference. This technology translates into a full product range of intercom and full integration with Bell and OMP helmets.
The combination of OMP, Bell and ZN delivers top performances thanks to a full R&D integration that also led to a breakthrough innovation today known as the Driver's Eye, the smallest camera in the world for live TV broadcasting, integrated inside the helmet and FIA homologated.
Zeronoise offers: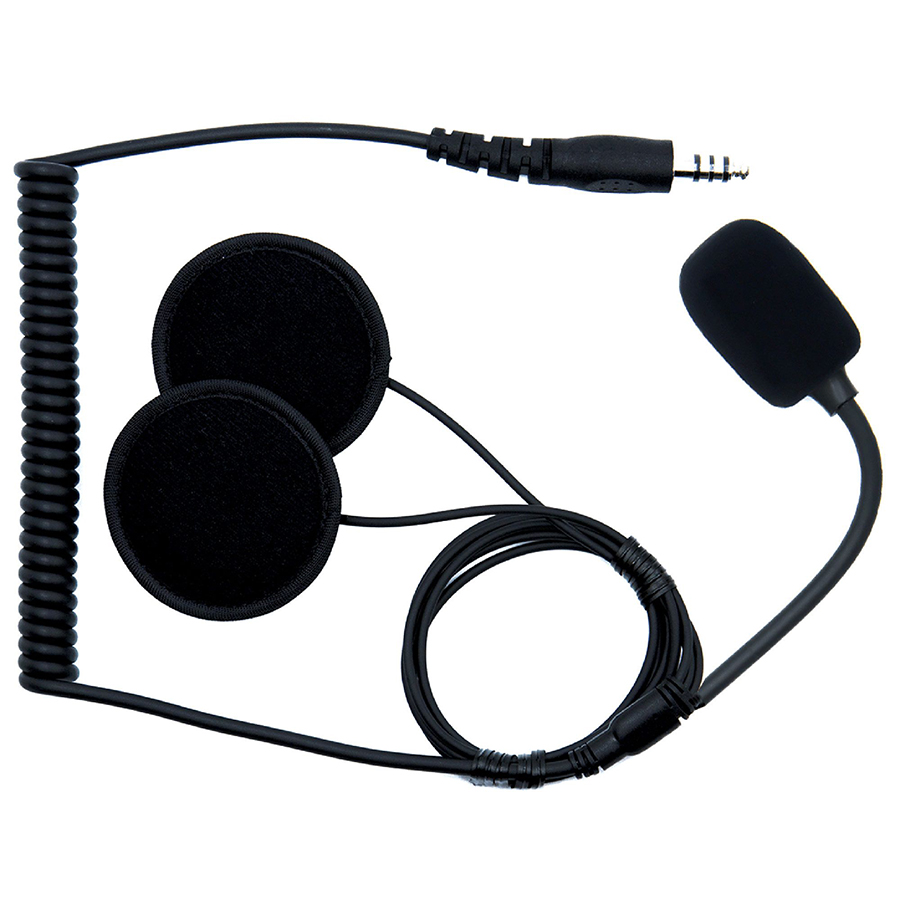 Intercom amplifiers
Intercom kits
Practice Headsets
Adapters
---
AP has been manufacturing high-quality sports suspensions for over 18 years. During this time, they have improved their suspensions and gained extensive experience in the field of suspension technology, thanks to which customers receive the highest quality products.
AP offers: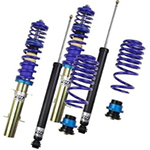 AP lowering springs
AP sport shock absorbers
AP Sports Suspension Kits
AP coilover suspensions
---
Eibach was founded in Germany in 1951 by Heinrich Eibach. After his early death in 1967, the company passed into the hands of his son, Wilfried, who gave it its present significance. Eibach enjoys a worldwide label as a leading manufacturer of high-quality suspensions and springs as well as specially designed springs for innovative solutions. The spectrum of application is very wide; covers almost all branches of the automotive industry. Eibach combines high quality with great flexibility and economy, both for smaller and larger production runs.
Eibach offers: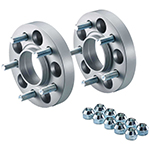 Pro-Kit lowering springs
Sportline lowering springs
Pro-Spacer wheel spacers
B12 sports suspension kits
Anti-Roll-Kit sports anti-roll bars
Pro-Street-S coilover suspensions
ERS springs
---
The Hose-Equip company was founded in 1985 as a distributor of Aeroquip products and quickly gained recognition for its friendly and businesslike approach to the customer on the industrial, shipbuilding and power hydraulics markets. This translated into winning contracts with the British Ministry of National Defense and granting the ISO9000 quality certificate. In 2000, the company was acquired by the current owners and focused exclusively on the niche market of high-quality fluid transfer products. The name changed to Hose Equip Limited. The world-renowned 'devil's tail' logo was registered and the HEL Performance brand was born.
HEL Performance offers: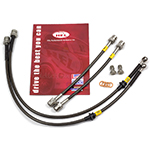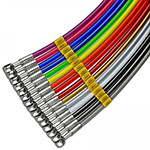 Dedicated brake hoses
Custom brake hoses
---
Schroth - A German company with over 60 years of experience.
The first seat belts in the world were created by Carl Friedrich Schroth.
The invention was the answer to the problem of his rally pilot, because he could not read notes and navigate well, because he was still "flying all over the seat".
This is how the first safety belts in the world, manufactured by Schroth, were created.
Schroth has a very wide range, produces safety equipment for the automotive, military and aviation industries.
We will deal with the offer for motorsport. A breakthrough in the development of this branch was achieved by Schroth in mid-1990, when he entered F1 with his offer. The products of this company were raced by, among others, Hakkinen, Alonso, Schumacher and Coulthard.
The HANS system was created by Schroth and is resold under license to this day. It was first tested in F1 during the 2002 Italian GP, and since 2003 it has been mandatory equipment for F1 drivers. In the World Rally Championship, the HANS system has been mandatory since the beginning of 2005. In the years 1997 - 2006 Schroth increased sales in the motorsport sector 100-fold.
Schrot's global share in the seat belt market is around 70%. Schroth manufactures and supplies its products to many world-renowned companies. including: Sparco (Belts), Hubbard (HANS), CDT (Airbus).

Our offer includes:
FIA rally harness
FIA racing harness
Tuning harness
HANS system
Roll bar padding
Window nets
---
Optimum Balance Products Ltd is quickly becoming one of Europe's and the world's leading manufacturer and supplier of brake systems, clutches, pedal boxes and aluminum components for racing, rally and performance cars. All products are manufactured in the OBP UK factory.
The company has over 20 years of experience in the production of performance parts. Very high-class production equipment, qualified staff, it all adds up to the highest quality products.
The OBP offer includes, among others:
Pedal boxes
Hydraulic handbrakes and master cylinders
Aluminum Fuel Swirl Pots
Aluminum Oil Catch Tanks
Aluminum fuel tanks
Battery brackets
Information boards
Footrests
---
Terratrip is an English company producing intercoms and rally halds. The biggest advantage of the company is that each product is hand-made in England using the best quality materials and using the latest technologies. This guarantees the durability of the equipment even in the most extreme conditions and in professional motorsports. All products are thoroughly checked.
Terratrip offers:
Intercom amplifiers
Intercom amplifiers with Peltor plugs
Intercom kits
Practice Headsets
Tripmeters
Tripmeters with GPS
---
Heat is a British company specializing in heating and cooling systems. Their products are used both in rally or racing cars as well as in road cars. Heat products are distinguished by high quality and efficiency.
Heat offers:
Heaters
Heater ducting
Air vents
Control panels
Mounting parts
---
MOCAL is the most comprehensive line of oil and transport fluid cooling systems for automotive, marine and industrial applications. It was founded in 1960 by Rob Potter. All products are made in England from the highest quality materials. The products are delivered to F1. Over the course of 50 years, the company has earned the first position in the world in the production of radiators. The company also manufactures all the components needed to assemble coolers.
Mocal offers:
Oil coolers
Heavy duty oil coolers
Oil filter sandwich plates
Oil hoses
Hose fittings
Oil Catch Tanks
Oil pumps
Adapters
---
Aeroquip is owned by EATON, which operates in 175 countries and employs over 100,000 people. The experience gained in the heavy industry is very useful in the creation of motorsport equipment, all products of this company are of the highest quality. The technology of very fast connection of wires with very high resistance to temperatures and pressures was adopted very quickly.
Aeroquip offers:
Oil / fuel hoses
Brake hoses
Fuel system fittings
Brake system fittings
Adapters
Tees
---
Setrab was founded in 1963 in Sweden. It produces water, oil and air coolers, heat exchangers and radiators. They started the production of oil coolers for motorsports in 1970. Setrab supplies oil coolers for the first assembly for brands such as: Ferrari, Audi, Volvo, Saab, Lexus and many others. Setrab oil coolers are characterized by high quality workmanship.
Setrab offers:
Oil coolers
Adapters
Cooler brackets
---
The IRP brand is a Polish company that distributes motorsport parts and accessories. The offer includes over 150 products necessary in every rally car, racing car, etc. The products were created over many months, after various tests in consultation with manufacturers and motor sports competitors. Parts and accessories are of very high quality and entirely made in the EU.
IRP offers: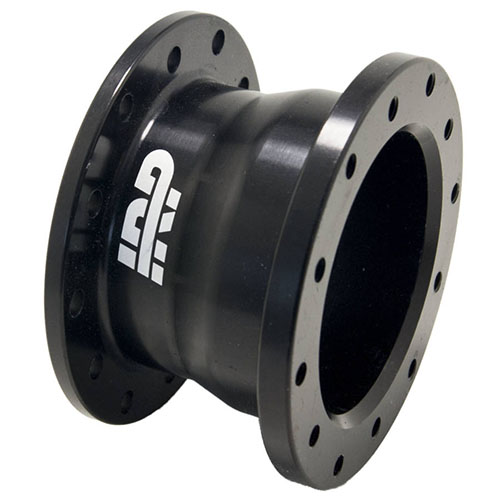 Seat mounting brackets
Insulating wrap
2kg Fire extinguishers
Bonnet pins
Battery isolators
Side mirrors DTM type
Electrical accessories
Brake accessories
---
QSP is a Dutch manufacturer of motorsport parts. It has existed since 1999 and was the first in its country to obtain FIA homologation for seat belts. The assortment is constantly being expanded and includes, among others: Aluminum pipes of the cooling system, aluminum tanks, brake system, oil coolers, electrical system, interior equipment and many others.
QSP offers:
Silicone hoses
Quick Release hubs
Hydraulic handbrakes
Helmet bags
Towing strap
Steering wheels
Spare wheel strap
---
Black Diamond Sports Brake Hose Kits are flexible stainless steel braided hoses. They are designed to replace regular standard rubber brake hoses. The inner wires are made of PTFE Teflon, and the outer layer of the wire is high quality stainless steel, this connection ensures an always firm brake pedal. The wires will not corrode, rub, or press. On our shelves you will find complete sets dedicated to specific models, both for sports cars, rally cars and for ordinary civilian vehicles.
Advantages of steel braided brake hoses:
Increased brake performance
Hard brake pedal
Abrasion resistant
Made of stainless steel
Increased resistance to high pressure
---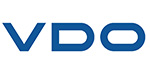 VDO - German company, which since 1920. provides us with the highest quality indicators that monitor the car's operation. VDO is the most recognizable brand in its industry worldwide. They are characterized by a very high quality of workmanship and very precise readings.
VDO offers:
Temperature gauges
Pressure gauges
Fuel level gauges
Pressure and vacuum gauges
Tachometers and speedometers
Sensors for gauges
Gauge mounting accessories
---
Fastime watches are used in the WRC world championship by all teams. These are the best watches in the world dedicated to rally pilots. Also recommended for everyday use. Watches give you the opportunity to choose and set your favorite functions among all available.
Fastime offers: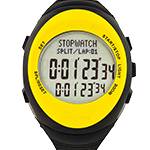 ---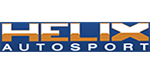 Helix Autosport was established in 1992 and is now the UK's leading supplier of handmade clutches with distributors worldwide. Helix Autosport clutches and flywheels have become a leader in the motorsport market due to their reliability and efficiency, they also perform well off the racetrack, in traffic. All clutches are hand-made and individually tested to ensure the highest quality and durability of the clutch in all conditions, mainly sports.
Helix offers.:
Organic clutch plates
Ceramic clutch plates
Reinforced clutch pressure plates
Clutch kits
Sport clutch bearings
Sport flywheels
---
Thermo-Tec is an American company with over 30 years of experience in the production of high-performance thermal and acoustic insulation materials. Its products are supplied by for the American army, astronauts and NASCAR drivers. Products created by the Thermo-Tec brand are made of the highest quality materials, thus guaranteeing high efficiency and, above all, reliability!
The Thermo Tec offer includes, among others: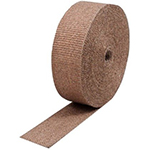 Thermal insulation mats
Heat Resistant Adhesives
Heat-resistant paints
Thermal shields
Thermal tapes
Mounting accessories
---