Differential Gripper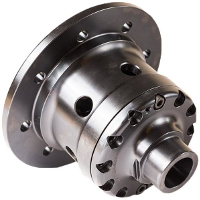 High quality for 30 years!
Gripper is a manufacturer from Great Britain, which owes the popularity of its products to high-quality materials and solid workmanship. The Gripper company has been operating on the market continuously for 30 years, enjoying more and more recognition. Gripper is a brand recognizable in motorsport, as well as in the broadly understood automotive industry. All Grippers are covered by a lifetime warranty!
Improve your performance with the Gripper differential
The popularity of the differential in DIFFERENTIALS LSD is due to its effect on performance. The plate spacers consist of two sets of plates for each axle shaft. By using limited slippers in cars, rally drivers are able to corner faster, as well as accelerate in a much shorter time on slippery surfaces, which significantly reduces the time spent on covering the entire route. In the Inter-Rally offer you will find differential plates from the world manufacturer Gripper.
Ask us a question
If you have any questions for us, please contact us . Also check gear oils . We also have a wide range of plate and helical differentials in the category: Transmission .