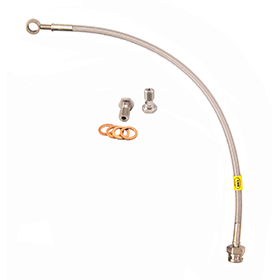 HEL clutch wires
The HEL clutch cables are made of Teflon and braided with stainless steel, thanks to which they are resistant to all kinds of abrasions, cracks and other types of damage. Each cable comes with terminals, screws and washers. In our offer, when buying a cable, you can choose one of the 13 colors available on the website, from the simplest white to colors like transparent purple.
Cable search
Clutch wires are categorized, which significantly speeds up and makes it easier to find the correct clutch wire. Just select the brand and specific model of the car and the product you need will appear on the page.
Ask us a question!
If you have any questions for us, please contact us.
Check also other products from the category: Transmission .