Co-Driver Accessories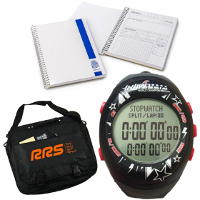 A large selection of accessories for the remote control
The second and equally important person in the rally team is the pilot. He is responsible for providing information on the driver's route. The pilot uses the tools he needs at work, such as a stopwatch or a clock classically used to measure time. In the notebook, the pilot writes down notes about the route. Accessories supporting the work of the pilot also include shoulder bags in which suits or documents can be carried.
Equipment for the pilot
In addition, we offer a wide range of pen holders, sachets for attaching to a door or cage, and attaching to clocks on the door. In the interests of the pilot's individuality, we have a wide range of accessories tailored to his needs.
Ask us a question
If you have any questions, please do not hesitate to contact us . You can find accessories for the remote control by CarbonTec, Fastime, IRP, OMP, RRS, Sabelt, Sparco and TerraTrip in our offer. Also check the risers for the driver and the pilot .
Check also other products from the category: Car accessories .