Kart seat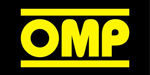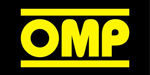 Light and solid
The necessary equipment of every car, apart from the mechanisms that allow the car to start, are seats. The seats vary in size and comfort, depending on the type of car they are designed for. Karting seats are seats that take up little space. They are made of durable, translucent glass fiber. Thanks to this, the karting seats are very light and at the same time solid.
Lower center of gravity
The base of the seat is flat to allow a lower mount, resulting in a lower center of gravity. Kart is then more grippy and less likely to fall off the track. At Inter-Rally, we have card seats and card seat covers from global manufacturers of accessories for motorsports, Sparco and OMP . Card seat cover kits are extremely useful in order to easily increase the comfort of using the card.
Ask us a question
If you have any questions, please do not hesitate to contact us . Check also karting steering wheels in the category: Karting .