Practice Headset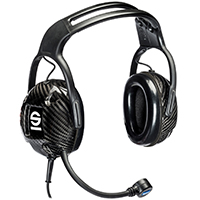 Communication at the highest level
Intercom training headphones allow for very accurate reception of information from the spotter or engineer. They also provide adequate soundproofing, without the need to wear a helmet during the access sections. That is why it is so important that the intercom accessories, including intercom headphones, are of the best quality.
High call quality in all conditions
The training headphones available in our offer are tailored to the customer's needs. We offer high-quality training headphones and headphones for the engineer or spotter. A wide selection of training headphones affects the satisfaction of even the most demanding customers.
Ask us a question
At Inter-Rally, we offer appropriate intercoms, headphones and accessories tailored to the needs of customers, we have rally headphones, for open and closed helmets, and training headphones from manufacturers such as OMP , Stilo , Sparco , Terratrip . If you have any questions for us, please contact us . Also check the intercom switchboards .
Check also other products from the category: Helmets and intercoms .