Batteries Accessories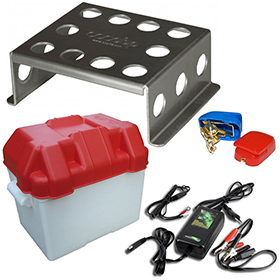 Batteries - Accessories
We offer a huge number of battery accessories. Starting from the most basic clamps, ending with battery mounts. We even have battery chargers. Here everyone will find something for themselves. The main producers in this category are IRP and RRS, i.e. two companies that provide us with great quality at an even better price.
Ask us a question!
If you have any questions for us, please contact us.
Check also other products from the category: Intake system .