Bolts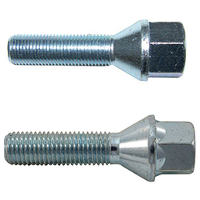 High-strength steel
Bolts are small parts of a car of great importance. Thanks to the screws, all the car's systems are well attached and harmonize with each other. All bolts in our offer are made of high-strength steel, which is threaded to reduce the risk of problems related to the phenomenon of metal fatigue.
World producers
The screws that you can find in our store are designed to work in the most difficult conditions. We have screws that are perfect for use in rally and racing cars. On our shelves we have durable conical, spherical, floating screws, made by Sparco and IRP , for aluminum and steel rims, we have different thread lengths and various threads M12 x 1.5, M12 x 1.25, M14 x 1.5. All screws have a hardness certificate of 10.9, which guarantees their best quality and durability.
Ask us a question
If you have any questions, please do not hesitate to contact us . Check also rally rims in the category: Wheels .