1502-2002 (1962-1977)
1. Find the sleeve number on the diagram.
2. The numbers can be found in the name and description of the goods.
3. In case of problems with the selection, please contact us.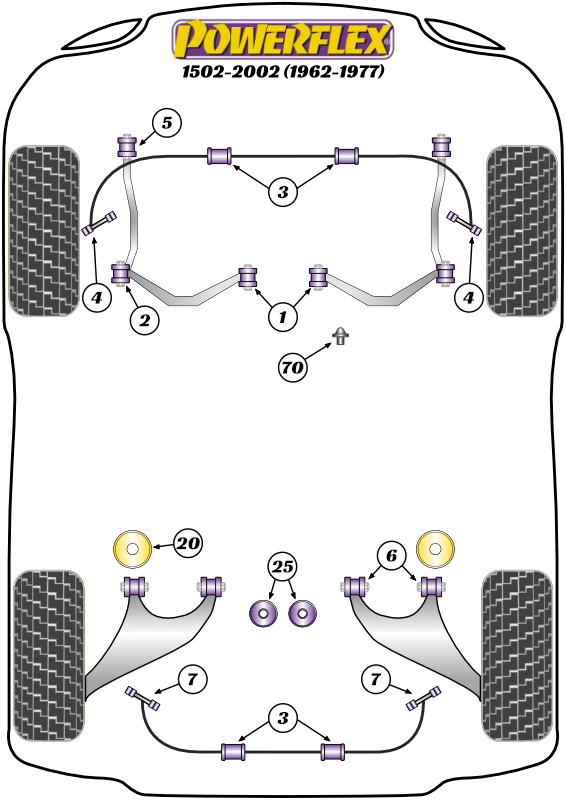 PFF5-2003-15 and PFF5-2003-16 anti-roll bar bushes fit both front and rear, 2 need for the front, 2 needed for the rear.
PFF5-2004 anti-roll bar link rod bush fits both the front and rear.
PFR5-2020 are inserts which fit into the voids of the original rear beam bush.
PFR5-2021 is a complete bush for the rear beam mount.
Please check Anti-roll bar diameter before ordering.