Alloy Wheels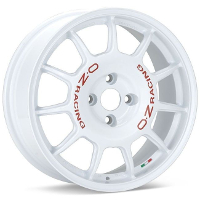 Adapted to harsh conditions
Rally tires are the only part of the car that comes into contact with the road, which is why the right choice of tires is so important. Rally tires must meet the requirements of difficult weather conditions and types of surfaces. Badly matched rally tires can often change the course of an entire competition. Rally tires and their appropriate selection often contribute to increasing or reducing the level of safety.
Rally wheels for you!
With such a large selection of models of rally rims, colors, diameters, and track widths, we are convinced that we have the right package for you! Apart from the most important aspect of appearance, aluminum rims are manufactured in the highest quality aluminum, which ensures high durability and an optimally low weight. The aluminum rims at our disposal are certainly tailored to your needs! This section is still being expanded, new models of rims will appear soon! Check also other products in the category: Wheels .
Ask us a question
If you have any questions, please do not hesitate to contact us .